Bhatia Tech Catalyst In Your Success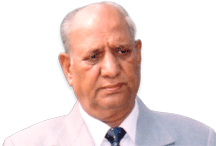 Bh@tia Technologies was brought into existence by Late Shri O P Bhatia commenced its operations in 1997 and is now celebrating 14th fruitfull Year in IT e-ducation & Development . We wont say we are No 1 in Software Education in Agra but we have started with right approach in right direction and is now AGRA's Exclusive Organisation for quality training and computer services.
With the blessings of our father Late Shri O P Bhatia Bhatia Technologies (an ISO 9001:2000 Certified Organisation ) is reflecting the quality in consultancy, development , implementation and monitoring web services in industries . The ISO certification is a testimony by international quality in system that governs its well structured and regularity updated training with global acceptance.
We at Bhatia Technologies also promotes potential Entrepreneurs through various services, academic and training programs. Our Institute is placed at the heart on Agra on NH2 at Shree Heera Plaza,Adjacent Shree Talkies, Bye Pass Road Agra in a area of 2000 sq feet. The building is in the heart of city and just 200 meters from Sanjay Place, Agra .
We have over the years diversified our activities, transferring the expertise we acquired and technologies we develope to further develop and deploy advanced Information Technology (IT) based solutions in the key sectors of economy. Through this approach, we have maintained a balance between developing strategic technologies needed in the country for self-reliance, and using skills so developed to commercialize its technologies and products to address the various requirements.
In order to enhance organizational synergy, ensure optimal utilization of resources and further build focus in the areas of R&D we are developing ourself .We are targeting sectors like Financial Institutes, Banks, Healthcare, Power, Steel, Defense, Telecom, Agriculture, Industrial Control, Broadcasting, Education and egovernance as our future prospects for training and network mantainance
Bh@tia Technologies , is primarily an R & D institution involved in the design, development and deployment of advanced education in IT Industry. We at BHATIA brought together the best resources and expertise of industry experts in the Information Technology.Our Strength is that we are not dependent on any other external resources for Technical Training , thats why you will find BHATIAN'S placed in Top most IT companies of India and Abroad.
For Bhatia E-ducations & Technologies
Amit Bhatia Sumit Bhatia